Join the Package Concierge® Family
We offer more than just a job, its a career!
Package Concierge®, the trusted leader in automated package solutions, is a Gibraltar Industries Company. Along with our sister company Florence Corporation, the nation's leading manufacturer of postal specialty products and electronic package management equipment, we take pride in building quality products and great careers every day!
Whether you are looking to be part of the package management revolution, part of a industry-leading manufacturer, or another part of the Gibraltar organization, we have positions to fit your skills. Don't be stuck in just a job, come build your career with our progressive and dynamic organization!

Benefits of Employment with Package Concierge®
Total Compensation:
We offer competitive pay, bonuses, and employee incentive programs.
Wellness:
We encourage wellness by providing an onsite fitness center and Employee Assistance Program.
401K:
We support saving for your retirement goals. Our 401(k) has an excellent company match and a great investment portfolio.
Charitable Contributions:
We match contributions to select charities, so your donation goes further.
Learning and Development Opportunities:
We invest every year in opportunities for learning, development, and training.
Healthcare:
We offer multiple exceptional, affordable healthcare and prescription options as well as dental and vision plans.
Paid Time Off:
We support time-off for our team to rest, recover, recharge and volunteer.
Insurance:
We help you prepare for the unexpected by providing company paid basic life and AD&D insurance as well as short- and long-term disability.
Employee Appreciation Events:
We recognize our employees are the root of our success and celebrate accordingly.
Perks and Discounts:
We partner with local vendors to provide our employees with the best deals and discounts.
Our Core Values and Mission
We are makers, the people who get things done.  We believe anything is possible when you combine engineering, science, and technology with ingenuity, creativity, and attention to detail.  With our values as our north start, we'll continue to advance solutions that make life better for people, communities, and the world.
Our Mission Statement: Our people, solutions, and technology advance quality of life by protecting what matters and providing peace of mind.
Make It Better
We challenge ourselves and our way of thinking every day to exceed the needs of our customers. We raise the bar—and set new standards.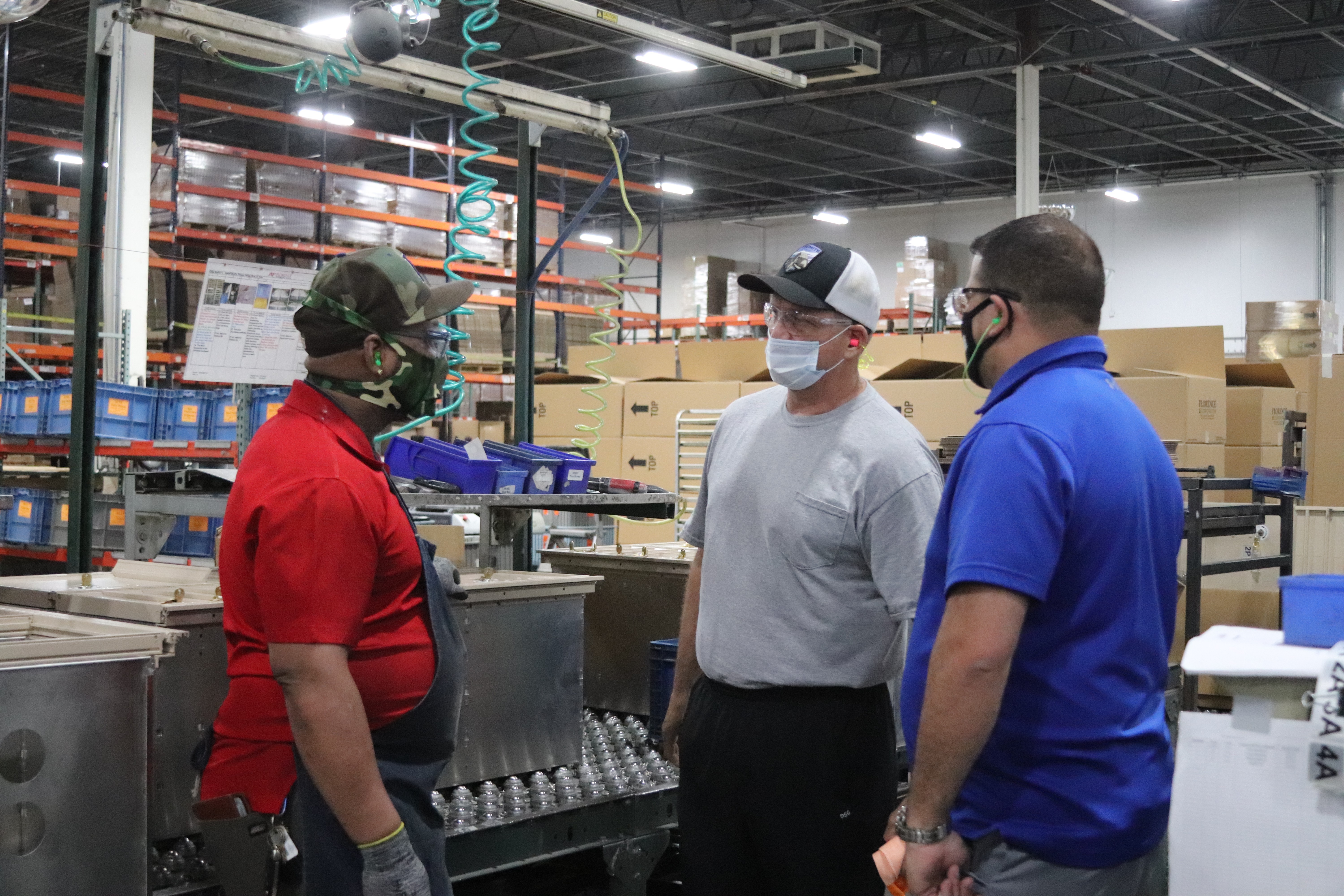 Make It Together
We work collaboratively with our customers and each other–teamwork sets us apart. We work to create a culture that is inclusive of different perspectives and experiences.
Make It Right
We care about doing the right thing for each other, our customers, and communities by holding ourselves to the highest standards of ethics and safety.
Make An Impact
We are here to make a difference. We drive change and deliver meaningful value to our customers, investors, and community.
Interested in Joining Our Team?
We're excited to talk with you about career opportunities with Package Concierge.®
All that's left to do is apply!