Protecting mail and package delivery for decades
Founded by Multifamily industry leaders, Package Concierge® delivers dynamic, comprehensive solutions to simplify life and keep you connected.
As the trusted provider of smart package locker solutions and access-controlled Package Room systems, we combine expertise and technology to automate the smooth transfer of packages and goods for multifamily and student housing, corporate offices, retailers, public libraries and businesses around the world.
Built in America's Heartland by our 89-year-old centralized mail delivery equipment manufacturer, ensures a high-quality solution. Powered by proprietray software to deliver on security, design and functionality, our API will integrate with your existing ecosystems to transform your package management process.
With millions of monthly package transactions, a 5-year warranty, and dedicated US-based account and service teams assigned specifically to you, support is always just a phone call away.  Together we can address your evolving needs by optimizing your operations and enhance your user experiences through scalable smart locker systems and access-controlled Package Rooms.
We are #FilledWithAnticipation to partner with you!
Florence Built
Our smart locker and access-controlled Package Room solutions are a fusion of the best of two companies: Package Concierge® who has been innovating package management software since 2012, and Florence Corporation who has been innovating centralized mail and package delivery equipment since 1934.
With a centrally located facility in America's Heartland, Florence Corporation is both an ISO 9001:2015 and ISO 14001:2015 Underwriters Laboratory audited manufacturer. This vertically integrated plant features on-site fabrication, state-of-the-art self-contained powder coating, and robotic welding.
Make your mail and package center look the best it can be by getting matching centralized mailbox equipment and smart package lockers from the same manufacturer!

Gibraltar Strong
In 2017, Package Concierge® was acquired by Gibraltar, a leading manufacturer and provider of products and services for the renewable energy, residential, AgTech, and infrastructure markets.
Gibraltar's mission, to make life better for people and the planet, is fueled by advancing the disciplines of engineering, science, and technology. Gibraltar is innovating to reshape critical markets in comfortable living, sustainable power, and productive growing throughout North America.  Headquartered in Buffalo, NY, Gibraltar's common stock (NASDAQ: ROCK) is a component of the S&P SmallCap 600 and the Russell 2000 Index.

Some of our wonderful clients
Idea Submission
Package Concierge® is always on the lookout for bright ideas. Click the button and let us know about yours!
Media Relations
Package Concierge® is happy to discuss all things package management, industry trends, and more!
At Gibraltar, we recognize the collective strength of our employees drives our success, in good times and in more challenging times. 
Our team came together in an extraordinary way in 2020 and created a new level of community, culture and family. Across our diverse set of companies, our team of over 2,500 employees stepped up to help each other, our families, and our communities.
Gibraltar companies supplied more than 3.3 million meals to local food banks and created and distributed 200,000 masks and 5,600 face shields to our employees, their families, first responders and those in need on our communities.
This is what sets us apart.  This is what makes us stronger. This is what makes us all #GibraltarProud
Insights from Package Concierge®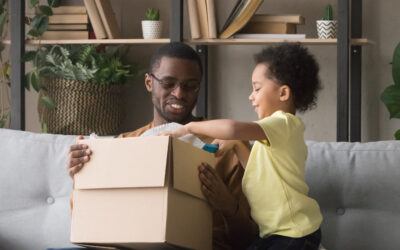 Once upon a time, it used to be that residents only received packages on special occasions…far away relatives sending...
Resident Support
Are you a resident needing help with your Package Concierge® system? Our U.S. based support center is ready to lend a hand!
Request a Sales Quote
Are you a property or business looking for more information about a Package Concierge® system to install at your location? Please fill out the form below, and a representative will follow up with you shortly.