We make planning for smart package solutions a snap!
Whether you are in the early planning stages or bumping up against those last minute deadlines, select from our online do-it-yourself tools, or our dedicated resources to gain the detail you need. 
We stand alongside our design partners to make sure you have everything you need, including: continuing education credits, assistance in navigating installation details, product specific CAD drawings, BIM objects, or written specifications. 
Package Concierge® is here when you need us to help you easily integrate automated package management solutions into your next project!

All Package Concierge® Lockers are each ETL Listed products which have been tested and certified by Intertek, providing additional peace of mind.
We are proud to be the first, and only US company in the industry to have all its locker systems thoroughly vetted to meet all UL Standards and be in full compliance with the National Electrical Code and National Fire Protection Association.
Indoor and Outdoor Solutions for any need
Product Downloads to assist your project planning
Some of our wonderful clients
Insights from Package Concierge®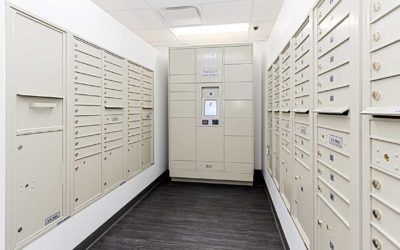 Architect and design professionals can easily design package and mailroom retrieval spaces which optimize layout and ...
Request a Quote
Are you a property or business looking for more information about a Package Concierge® system to install at your location?
Please fill out the form below, and a representative will follow up with you shortly.