Electronic Parcel Lockers for Universities
Student Housing, Mail Centers and More!
Get More Information
Is your Student Housing staff "swimming" in Packages?
Student residents create mountains of package deliveries every day.  Help your staff stay focused on student life and out of the business of managing packages with smart lockers.
Whether your Campus Mail Services organization delivers packages to your student community – or if carriers such as UPS, FedEx and USPS deliver their own packages – our electronic parcel lockers for Universities will work for you.
Convienent 24/7 Access
Automated, self-service Package Concierge® locker systems allow students to retrieve their packages when it is convenient for them – whether that is between classes or late at night; their packages remain secure until they are able to pick them up.
As the largest group of online shoppers, student housing centers and campus' across the nation can more effectively and efficiently handle package management with the addition of smart locker solutions. 
How Package Concierge® Works
Our automated package delivery solutions simplify your students' package delivery and pickup process into

four easy steps

:
Step 1. Resident places online order using their existing residential mailing address
Step 2. Package is delivered into the locker system by the shipper selected carrier
Step 3. Resident receives a notification that their package is ready for pick-up
Step 4. Resident retrieves package from the system using the barcode in the notification or app
Provide secure, 24/7 access
Self-Serve Package Rooms and
Automated Smart Locker Systems
Custom Package Management Solution
Package Concierge® has systems installed across the country, carriers are delivering thousands of packages directly into the lockers every day.  The Package Concierge® system is designed to be "carrier agnostic" so you decide who will have access to deliver packages into the locker system. 
Designed using flexible "community-based" software logic, the Package Concierge® system can be configured in a way to meet the operational needs of your student housing community.  Our locker systems are also customizable to adapt to the many variables encountered in different types of mailroom operations and student community environments.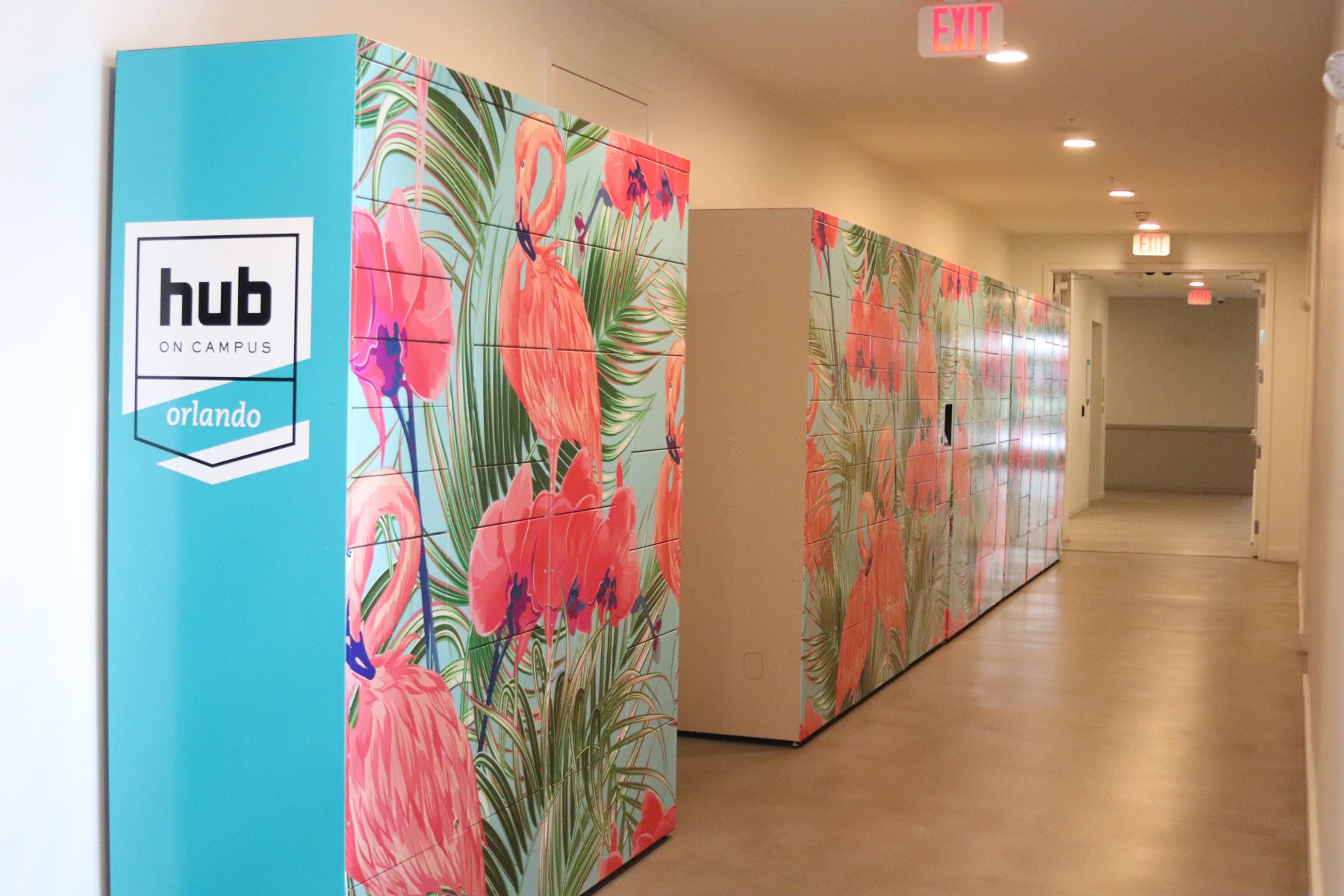 All Package Concierge® products are designed, engineered, and manufactured in the USA.
Give our do-it-yourself locker configurator a try to easily create a solution that fits your needs.
Looking For More? Discover Industry Trends, Package Solutions In Action, How-To Guides And Plenty More!
Wouldn't it be great for property managers if every package shipped to residents was no larger than it had to be—and was as perfect in design and utility as the official Rawlings baseball used for...
Request a Quote
Are you a property or business looking for more information about a Package Concierge® system to install at your location? Please fill out the form below, and a representative will follow up with you shortly.